Well I stumbled upon this print screen from one of Blizzards forums back at early Pre-TBC. It's about paladin appreciating the big joke that was called "Paladin DPS" back then. I find it kinda funny actually.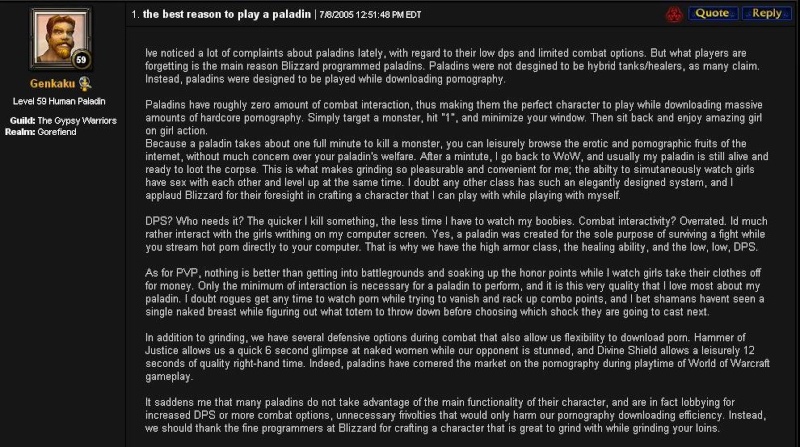 Hope it isn't to small and that you actually can read what i says. If not I'll write it down here on the forum by hand

PS. If you cant see the entire picture just press it and it will enlarge at the uploading site.